Refer a friend for your chance to win quarterly and yearly prizes!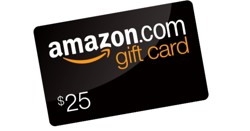 Quarterly
$25 Amazon or Walmart Gift Card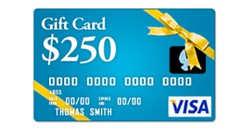 Yearly
$250 Visa Gift Card
Our agency truly believes that we have the greatest customers! We do our very best to provide outstanding customer service. If you enjoy being a customer of Myers Agency, we are asking you to SHARE THE LOVE! Refer a friend or family member to our agency. Not only will you have our gratitude, but you will also have a chance to win in our quarterly and yearly prize giveaways!
Please help us help your family and friends by recommending our agency today. Your referral is our greatest compliment!
Enter Contest
Rules and Eligibility
You must be a current customer of our agency and over the age of 18 to be eligible to participate in this promotion.
To qualify for an entry, the person or business you refer must currently be insured and be able to provide all required information for a quote. Referrals who do not have prior insurance or require high risk insurance, do not qualify for this promotion.
You can make as many referrals as you wish.
Each qualified referral will earn you one entry into both the quarterly and yearly grand prize drawings.
The odds are dependent upon the number of referrals received during that promotion period.
You do not have to be present to win. Our office will contact you in the event that your name is selected for a prize.
If you are selected as a winner, you must visit our office to claim your prize.
We reserve the right to change, update, or discontinue this program at any time without notice.
The purpose of this promotion is to obtain qualified leads. It does not constitute a sale or rebate in any form.
Qualifying for an entry is not dependent on the sale of a policy.
We will not share or sell your information.
We are not liable if law prohibits you from accepting the prize for any reason.